Universal Weatherproof Bicycle Cradle
Universal Weatherproof Bicycle Cradle
Stay safe and get more out of cycling with this premium-quality, weatherproof bike cradle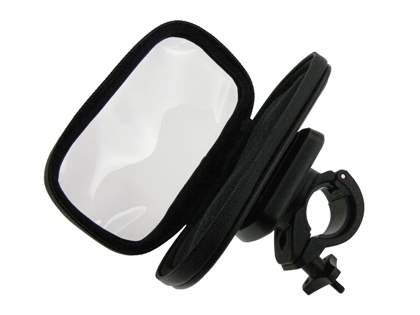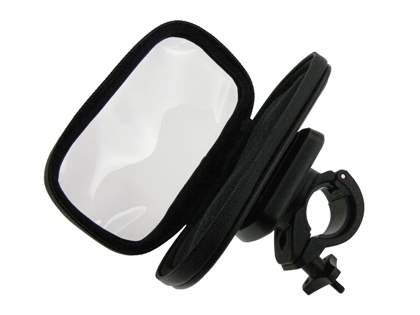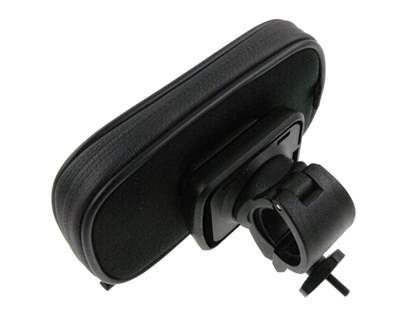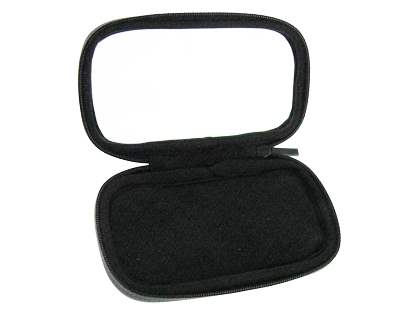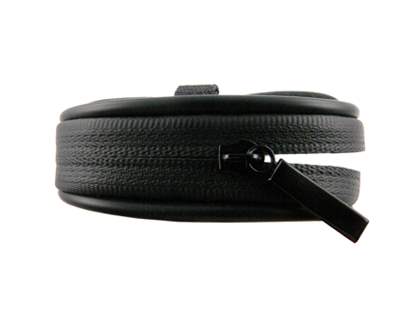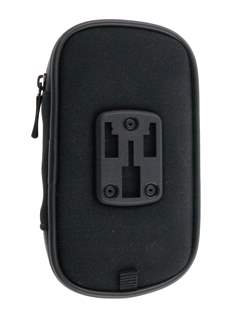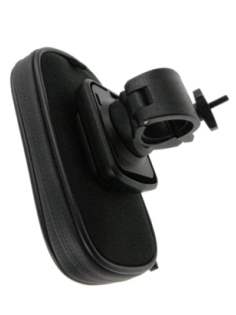 The ultimate bike case is here. With a clever detachable design, this bike case functions as both portable protection for your phone while cycling, and as a protective pocket case when you're on the go.
The unit features an adjustable attachment mechanism for proper and safe fitting to a range of bicycle sizes. The portable case easily detaches and reattaches from the rest of the unit for quick and reliable access. Made from durable material, the case is weatherproof to shield it from the elements when out riding. The case also features a secure zip mechanism, maintaining its weatherproof design.
Its see-through front cover keeps your phone protected from moisture, scratches and dust, while still allowing you to answer calls and operate the phone's controls without having to remove it from the case. Designed for everyday, practical use, this superior quality bike case is essential, functional protection for your valuable phone, whether you cycle for transport, exercise or fun.
Features:
Detachable bike case that transforms into protective pocket case when detached
Easy, reliable detachment and reattachment
Adjustable bike attachment mechanism to suit a range of bike sizes
Weatherproof design
Secure zip mechanism
See-through front cover for protection and functionality
Superior-quality functional design
Apple Devices
iPhone 6 4.7 inches
iPhone 6s 4.7 inches
iPhone 7 4.7 inches
HTC Devices
HTC Desire 601, HTC Zara
HTC One M7 801e, 801s
HTC ONE X
HTC One X+, HTC One X Plus
HTC One XL X325e, X325s, X325B
HTC One Mini 601s, HTC One Mini M4
HTC One mini 2
HTC Windows Phone 8X, HTC Accord, HTC Windows Phone 8X CDMA
Samsung Devices
Samsung Ativ S I8750
Samsung Galaxy A3 SM-A300F, SM-A300FU
Samsung Galaxy A3 (2016), Galaxy A3 (2016) Duos A310Y
Samsung Galaxy A5 SM-500F, SM-A500F1, SM-A500FQ, SM-A500FU, SM-A500H, SM-A500HQ, SM-A500K, SM-A500L, SM-A500M, SM-A500S, SM-A500X, SM-A500XZ, SM-A500Y, SM-A500YZ
Samsung Galaxy J1 2016, Galaxy J16 SM-J120H, SM -J120ZN, SM -J120F, SM -J120A
Samsung Galaxy J1 SM-J100Y, SM-J100F, SM-J100FN, SM-J100H, SM-J100H, SM-J100M, SM-J100MU
Samsung Galaxy J1 ACE J110F, J110M, J110G, Galaxy J1 Ace Duos, Galaxy J1 Ace Neo J111F
Samsung Galaxy J3 (2016) J320F, J320A, J320P, J320M, J320Y, J3109, Galaxy J3 (2016) Duos with dual-SIM card slots
Samsung Galaxy K zoom SM-C111, LTE SM-C115, Galaxy S5 zoom
Samsung Galaxy Nexus I9250, Google Nexus 3, Google Nexus 4G, Nexus Prime 4G LTE
Samsung Galaxy S3 I9305, I9300
Samsung Galaxy S4 GT-I9500, GT-I9505, GT-I9506, GT-I9507, Galaxy S4 I9502 Dual SIM
Samsung Galaxy S6 I9800, Galaxy S6 SM-G920, SM-G920I, SM-G9200, SM-G9208, SM-G9208, SM-G9209, SM-G920A, SM-G920F, SM-G920FD, SM-G920S, SM-G920T
Samsung Galaxy S6 edge SM-G925, SM-G925I, SM-G9250, SM-G925A, SM-G925F, SM-G925FQ, SM-G925K, SM-G925L, SM-G925S, SM-G925T
Sony Devices
Sony Xperia Z1 Compact D5503
Sony Xperia Z3 D6653, D6603, D6643, D6616, Sony Xperia Z3 Dual D6633
Sony Xperia Z5 E6603, E6653, Sony Xperia Z5 Dual E6633, E6683
Sony Xperia S LT26i, Sony Ericsson Xperia Nozomi, Sony Ericsson Arc HD
Sony Xperia ion HSPA, Xperia ion LT28h
Sony Xperia ion LTE LT28at, LT28i
Microsoft / Nokia Devices
Nokia Lumia 625
Nokia Lumia 735, Nokia Lumia 730 Dual SIM
Nokia Lumia 925
LG Devices
LG G2 D802, D802TA, D803, VS980
LG Nexus 5, LG Google Nexus 5
LG L70 D320N, D320, LG L70 Dual D325
LG Nexus 4 E960, LG Google Nexus 4 E960, Google Nexus 4 LG E960
LG Optimus F5 P875
LG Optimus G E975K, E975, E973, E971, LG-F180
LG Optimus L3 II Dual E435
LG Optimus L5 E610, E612
LG Spirit 4G LTE H440N, LG Spirit H420
LG Optimus L9 P760, P768
Motorola Devices
Motorola Moto G XT1039, XT1032, XT1033 Dual SIM
ZTE Devices
ZTE FIT 4G Smart
ZTE Telstra 4GX Buzz, ZTE Blade Qlux 4G, ZTE Blade Q Lux 4G
Huawei Devices
Huawei Ascend G510, Huawei Ascend G510 U8951 with dual-SIM
Huawei Ascend G600, Huawei G600
Huawei Ascend P2
Huawei Ascend Y300
Huawei Y520, Huawei Ascend Y520
Huawei Y530, Huawei Ascend Y530
Huawei Y550, Huawei Ascend Y550
Huawei Ascend Y600
Huawei Y3II
Google Devices
Samsung Galaxy Nexus I9250, Google Nexus 3, Google Nexus 4G, Nexus Prime 4G LTE
LG Nexus 5, LG Google Nexus 5
LG Nexus 4 E960, LG Google Nexus 4 E960, Google Nexus 4 LG E960
Customer Satisfaction Guarantee
Mobile-Mate is determined to ensure customer satisfaction at all times, so any purchase you make is backed by a total satisfaction money-back guarantee. If you are unsatisfied with your product within three months after purchase, simply email us and an exchange or refund can be arranged.