Extra-tough Genuine Leather ShineColours belt pouch for Samsung Galaxy S5
Extra-tough Genuine Leather ShineColours belt pouch for Samsung Galaxy S5
Take your Samsung Galaxy S5 anywhere with this premium quality Genuine Leather belt pouch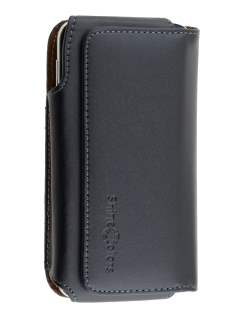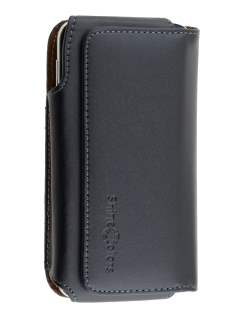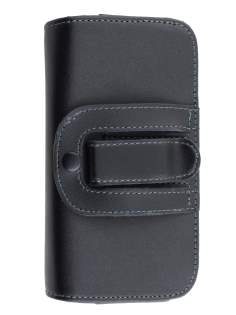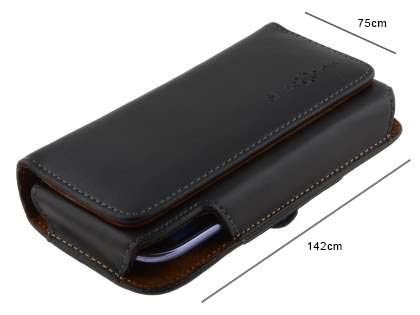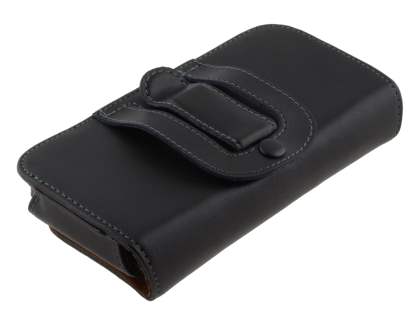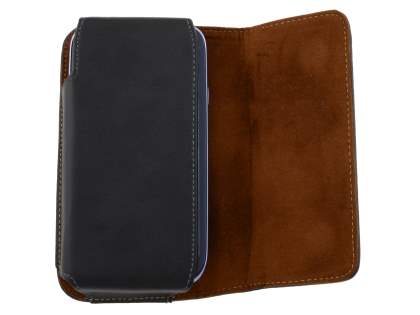 This ShineColors belt pouch is a genuine leather product that's designed for solid protection. The tough yet smooth leather exterior helps shield your Samsung Galaxy S5 from the rough and tumble of everyday use, while the microfibre interior provides extra gentle protection for the delicate Samsung Galaxy S5 casing and touchscreen. The belt pouch strongly clips onto your belt, and the flap features inbuilt magnetic buckles, so your Samsung Galaxy S5 is secure yet still easily accessible when needed. With an elegant and high-quality design, this ShineColors belt pouch is the extra-tough solution for those who want extra peace of mind.
Features:
Genuine leather belt pouch designed for extra-tough protection
Smooth surface leather for a comfortable feel
Gentle inner microfibre lining to protect your Samsung Galaxy S5's delicate casing and touchscreen
Clips strongly onto belts
Inbuilt magnetic buckles for easy access
Classy design with high-quality border stitching
Samsung Galaxy A5 SM-500F, SM-A500F1, SM-A500FQ, SM-A500FU, SM-A500H, SM-A500HQ, SM-A500K, SM-A500L, SM-A500M, SM-A500S, SM-A500X, SM-A500XZ, SM-A500Y, SM-A500YZ
Samsung Galaxy S5 I9600, Samsung GS 5, Samsung Galaxy S5 Duos SM-G900FD, Samsung Galaxy S5 Duos LTE, Samsung Galaxy S5 SM-G900F, SM-G900I, SM-G900K, SM-G900L, SM-G900S, SM-G900M, SM-G900A, SM-G900T, SM-G900W8
Samsung Galaxy S6 I9800, Samsung Galaxy S6 SM-G920, SM-G920I, SM-G9200, SM-G9208, SM-G9208, SM-G9209, SM-G920A, SM-G920F, SM-G920FD, SM-G920S, SM-G920T
Samsung Galaxy S6 edge SM-G925, SM-G925I, SM-G9250, SM-G925A, SM-G925F, SM-G925FQ, SM-G925K, SM-G925L, SM-G925S, SM-G925T
Customer Satisfaction Guarantee
Mobile-Mate is determined to ensure customer satisfaction at all times, so any purchase you make is backed by a total satisfaction money-back guarantee. If you are unsatisfied with your product within three months after purchase, simply email us and an exchange or refund can be arranged.