Universal Sports Armband for Phones - Black
Universal Sports Armband for Phones - Black
Contructed of lightweight, durable and flexible neoprene material, this smartphone sports armband is essential for many sporting occasion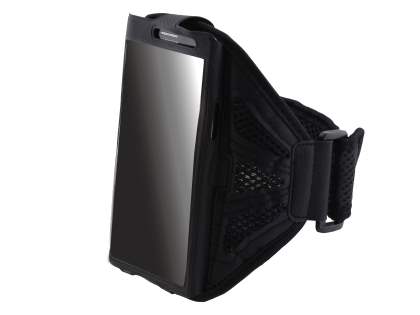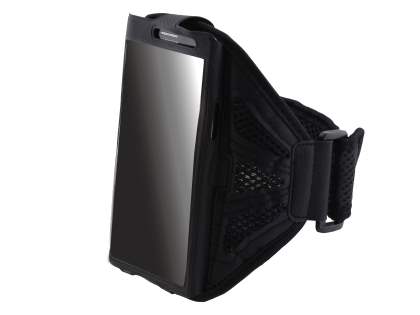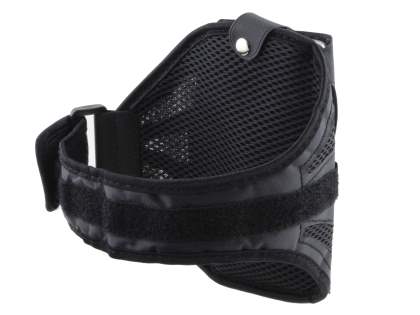 Select a Colour
Contructed of lightweight, durable and flexible neoprene material, this smartphone sports armband is essential for many sporting occasion. Padded for maximum comfort, the armband is extremely comfortable to wear, no matter the size and shape of your smartphone.
Designed for modern large screen smartphones, the crystal clear screen shield allows full touch screen utilisation.
Features:
Lightweight, durable and flexible neoprene construction

Fully adjustable armband

Designed for large screen smartphones
Incorporated earphone access socket

HTC Devices
HTC 10
HTC Butterfly, HTC Deluxe
HTC Desire 300, HTC Zara mini
HTC Desire 510
HTC Desire 530, HTC Desire 630
HTC Desire 610
HTC Desire 626
HTC One M7 801e, 801s
HTC One M8
HTC One M9
Samsung Devices
Samsung Ativ S I8750
Samsung Galaxy A5 SM-500F, SM-A500F1, SM-A500FQ, SM-A500FU, SM-A500H, SM-A500HQ, SM-A500K, SM-A500L, SM-A500M, SM-A500S, SM-A500X, SM-A500XZ, SM-A500Y, SM-A500YZ
Samsung Galaxy Grand I9080, I9082
Samsung Galaxy J3 (2016) J320F, J320A, J320P, J320M, J320Y, J3109, Galaxy J3 (2016) Duos with dual-SIM card slots
Samsung Galaxy K zoom SM-C111, LTE SM-C115, Galaxy S5 zoom
Samsung Galaxy S3 I9305, I9300
Samsung Galaxy S4 GT-I9500, GT-I9505, GT-I9506, GT-I9507, Galaxy S4 I9502 Dual SIM
Samsung Galaxy S5 I9600, GS 5, Galaxy S5 Duos SM-G900FD, Galaxy S5 SM-G900F, SM-G900I, SM-G900K, SM-G900L, SM-G900S, SM-G900M, SM-G900A, SM-G900T, SM-G900W8
Samsung Galaxy S6 I9800, Galaxy S6 SM-G920, SM-G920I, SM-G9200, SM-G9208, SM-G9208, SM-G9209, SM-G920A, SM-G920F, SM-G920FD, SM-G920S, SM-G920T
Samsung Galaxy S6 edge SM-G925, SM-G925I, SM-G9250, SM-G925A, SM-G925F, SM-G925FQ, SM-G925K, SM-G925L, SM-G925S, SM-G925T
Samsung Galaxy S7 G930, G930F, G930FD, Galaxy S7 Duos
Samsung Galaxy S4 Active I9295, I537
Blackberry Devices
BlackBerry Z30
Sony Devices
Sony Xperia M2
Sony Xperia M4 Aqua
Sony Xperia M5
Sony Xperia X Performance
Sony Xperia Z C6603, C6602, Sony Xperia Z HSPA+, Sony Xperia Z L36h
Sony Xperia Z1 C6902, C6903, C6906, C6943, L39h, Sony Xperia Z1 Honami
Microsoft / Nokia Devices
Microsoft Lumia 640, Microsoft Lumia 640 Dual SIM, Microsoft Lumia 640 LTE Dual SIM
Microsoft Lumia 650
Microsoft Lumia 950, Microsoft Lumia 950 Dual SIM
Nokia Lumia 625
Nokia Lumia 830
Nokia Lumia 930
LG Devices
LG F70 D315
LG G2 D802, D802TA, D803, VS980
LG Nexus 5, LG Google Nexus 5
LG L70 D320N, D320, LG L70 Dual D325
LG L80, LG L80 Dual SIM
LG Nexus 4 E960, LG Google Nexus 4 E960, Google Nexus 4 LG E960
LG Optimus F5 P875
Telstra Signature Enhanced, LG X screen K500K, K500N, K500DS
Motorola Devices
Motorola Moto G 2014 edition, Motorola Moto G 2nd Gen XT1068, Motorola Moto G2, Motorola Moto G Dual SIM 2014, Motorola Moto G (2nd Gen.) Dual SIM, Motorola Moto G2 Dual SIM
Motorola Moto G 3rd gen, Motorola Moto G3, Motorola Moto G Turbo Edition XT1557, Motorola Moto G Dual SIM 3rd gen XT1550
Motorola RAZR HD XT925, XT926, Motorola DROID RAZR HD
ZTE Devices
Blade V6
ZTE Blitz, ZTE Blade V0720
ZTE Telstra Tough Max
Huawei Devices
Huawei Ascend G510, Huawei Ascend G510 U8951 with dual-SIM
Huawei Ascend P7
Huawei Ascend Y330
Huawei GR3
Huawei P8
Huawei P8Lite, Huawei P8 Lite
Huawei P9
Huawei Y635
Google Devices
Google Pixel 5.0 inches
LG Nexus 5, LG Google Nexus 5
LG Nexus 4 E960, LG Google Nexus 4 E960, Google Nexus 4 LG E960
Customer Satisfaction Guarantee
Mobile-Mate is determined to ensure customer satisfaction at all times, so any purchase you make is backed by a total satisfaction money-back guarantee. If you are unsatisfied with your product within three months after purchase, simply email us and an exchange or refund can be arranged.