Nokia WH-109 3.5 mm Stereo Headset
Nokia WH-109 3.5 mm Stereo Headset
A Nokia Stereo headset with a stylishly trim appearance offering maximum comfort and good quality stereo sound.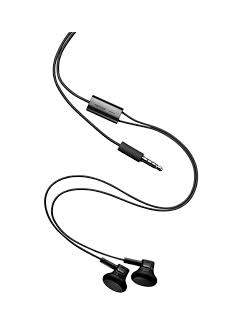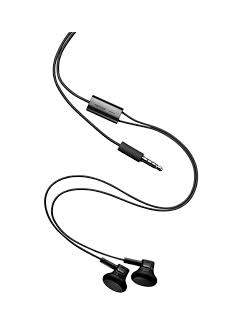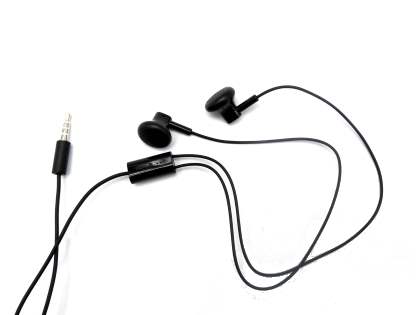 The Nokia Stereo Headset WH-109 has a stylishly trim appearance. This wired headset provides a comfortable experience and good quality stereo sound.
With a Nokia Stereo Headset WH-109 you can:
-Tune in to stereo sound with this easy-to-use, hassle-free headset. switch on better sound
-Hook up your music
-Listen to FM radio or your favourite tracks in stereo when you plug into your compatible Nokia device.
Specifications:
Listen to music or FM radio in stereo sound
Nokia 3.5 mm AV connector
Microsoft Lumia 435, Microsoft Lumia 435 Dual SIM
Microsoft Lumia 532, Microsoft Lumia 532 Dual SIM
Microsoft Lumia 550
Microsoft Lumia 640, Microsoft Lumia 640 Dual SIM, Microsoft Lumia 640 LTE Dual SIM
Microsoft Lumia 650
Microsoft Lumia 950, Microsoft Lumia 950 Dual SIM
Microsoft Lumia 950 XL
Nokia 108
Nokia 208 Dual SIM
Nokia 220
Nokia 301, 3010
Nokia 700
Nokia Asha 210, Nokia Asha 210 Dual Sim
Nokia Asha 230
Nokia Asha 300
Nokia Asha 303
Nokia Asha 311, 3110, Nokia Asha Charme 311
Nokia C3
Nokia C5
Nokia C6
Nokia C7
Nokia E5
Nokia E52
Nokia E55
Nokia E6, E6-00
Nokia E7
Nokia E72
Nokia Lumia 1020, Nokia EOS, Nokia 909
Nokia Lumia 1320
Nokia Lumia 1520
Nokia Lumia 2520
Nokia Lumia 520
Nokia Lumia 530, Nokia Lumia 530 Dual SIM
Nokia Lumia 610
Nokia Lumia 620
Nokia Lumia 625
Nokia Lumia 630
Nokia Lumia 635
Nokia Lumia 636
Nokia Lumia 710
Nokia Lumia 720
Nokia Lumia 735, Nokia Lumia 730 Dual SIM
Nokia Lumia 800, Nokia Sea Ray, Nokia 800c, Nokia Lumia 800c
Nokia Lumia 810
Nokia Lumia 820
Nokia Lumia 830
Nokia Lumia 900
Nokia Lumia 920
Nokia Lumia 925
Nokia Lumia 930
Nokia N8
Nokia N9
Nokia N97 Mini
Nokia X5, X5-01
Nokia X6
Nokia X7, X7-00
Customer Satisfaction Guarantee
Mobile-Mate is determined to ensure customer satisfaction at all times, so any purchase you make is backed by a total satisfaction money-back guarantee. If you are unsatisfied with your product within three months after purchase, simply email us and an exchange or refund can be arranged.