Smooth Synthetic Leather Belt Pouch (Bumper Case Compatible) for HTC Desire X
Smooth Synthetic Leather Belt Pouch (Bumper Case Compatible) for HTC Desire X
Take your HTC Desire X anywhere with this strong & elegant leather belt pouch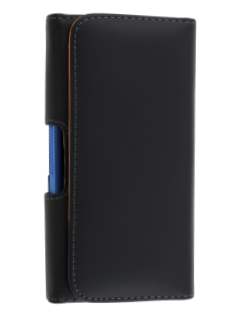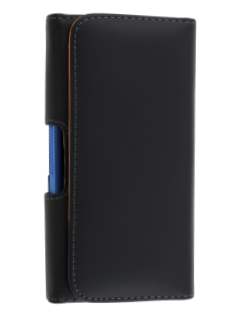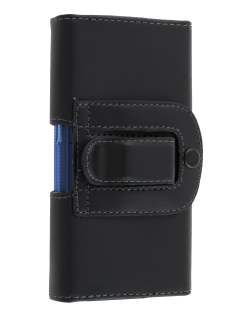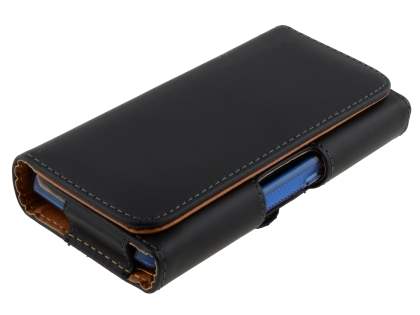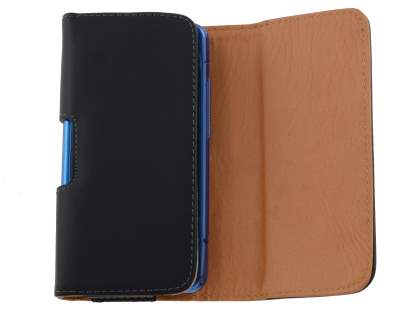 This is a belt pouch that's designed for solid protection. The tough yet smooth synthetic leather exterior helps shield your HTC Desire X from the rough and tumble of everyday use, while the interior provides extra gentle protection for the delicate HTC Desire X casing and touchscreen. The belt pouch strongly clips onto your belt, and the flap features inbuilt magnetic buckles, so your HTC Desire X is secure yet still easily accessible when needed. High-quality stitching and a classy design round out this serious case for those who want serious protection without compromising on convenience.
Features:
Smooth synthetic leather belt pouch that helps to shield your HTC Desire X
Gentle inner lining to protect your HTC Desire X's delicate casing and touchscreen
Clips strongly onto belts
Inbuilt magnetic buckles for easy access
Classy design with high-quality border stitching
Please Note: This case is for a user who wants to fit a bumper case fitted phone into a belt pouch.

HTC Desire X T328e, HTC T328e Desire X, HTC Windows Phone 8S, HTC Desire VC T328d, HTC One V, Rhyme, HTC Rhyme, HTC Rhyme G20, HTC Rhyme S510b G20, HTC Rhyme S510b, HTC Incredible S, Incredible S G11, Incredible S 710, HTC Desire Z, HTC Desire Z A7272, HTC 7 Trophy, HTC 7 Trophy T8686, HTC 7 Mozart, HTC T8697 Mozart, HTC T8698 Mozart, HTC Desire A8183, HTC Desire A8181, HTC G7, HTC Desire G7, HTC Desire A8183, G5 Google Nexus One, G5, Nexus One, Google Nexus One
Customer Satisfaction Guarantee
Mobile-Mate is determined to ensure customer satisfaction at all times, so any purchase you make is backed by a total satisfaction money-back guarantee. If you are unsatisfied with your product within three months after purchase, simply email us and an exchange or refund can be arranged.