Smooth Synthetic Leather Belt Pouch (Bumper Case Compatible) for Motorola Moto G
Smooth Synthetic Leather Belt Pouch (Bumper Case Compatible) for Motorola Moto G
Take your Moto G anywhere with this strong & elegant leather belt pouch capable of housing a bumper fitted phone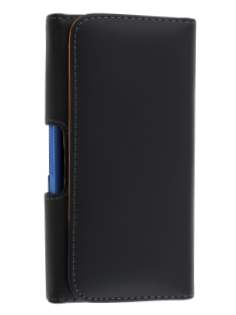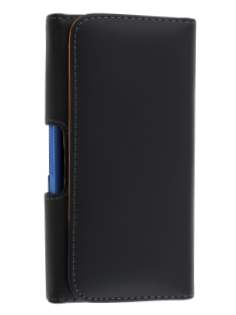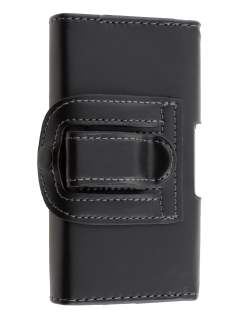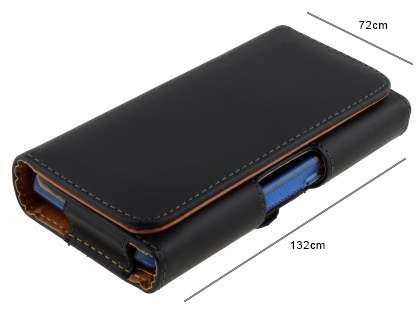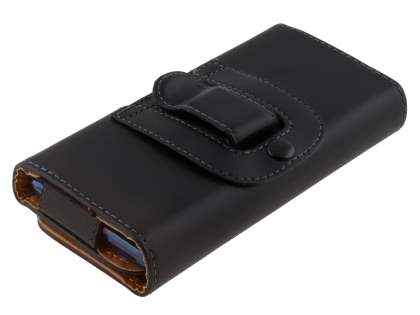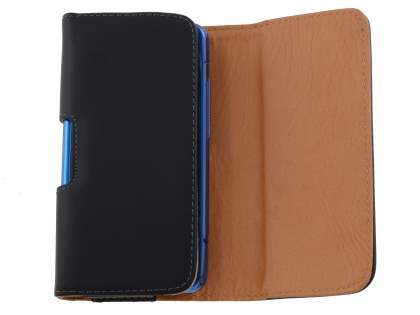 This is a belt pouch that's designed for solid protection. The tough yet smooth synthetic leather exterior helps shield your Moto G from the rough and tumble of everyday use, while the interior provides extra gentle protection for the delicate Moto G casing and touchscreen. The belt pouch strongly clips onto your belt, and the flap features inbuilt magnetic buckles, so your Moto G is secure yet still easily accessible when needed. High-quality stitching and a classy design round out this serious case for those who want serious protection without compromising on convenience.
Features:
Smooth synthetic leather belt pouch that helps to shield your Moto G
Gentle inner lining to protect your Moto G's delicate casing and touchscreen
Clips strongly onto belts
Inbuilt magnetic buckles for easy access
Classy design with high-quality border stitching
Please Note: This version of the case is for a user who wants to fit a bumper case fitted phone into the case.
Motorola Moto G 4G XT1039, Motorola Moto G LTE XT1039, Motorola Moto G XT1032, Motorola Moto G XT1033 Dual SIM, Motorola Moto G X1032, Motorola Moto G X1033 Dual SIM
Motorola Moto X
Motorola RAZR XT910, Motorola DROID RAZR XT912, Motorola DROID HD
RAZR V MT887
Motorola RAZR V XT885
Customer Satisfaction Guarantee
Mobile-Mate is determined to ensure customer satisfaction at all times, so any purchase you make is backed by a total satisfaction money-back guarantee. If you are unsatisfied with your product within three months after purchase, simply email us and an exchange or refund can be arranged.