MOMAX Crystal Clear Curved Screen Protector (Front and Back) for Samsung Galaxy S6 Edge
MOMAX Crystal Clear Curved Screen Protector (Front and Back) for Samsung Galaxy S6 Edge
Better, more reliable screen protection backed by the Momax brand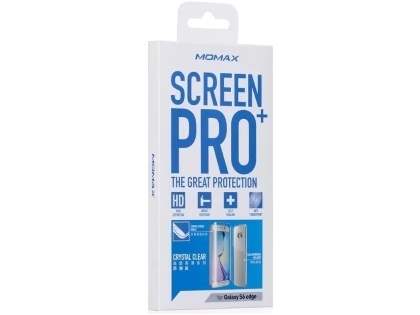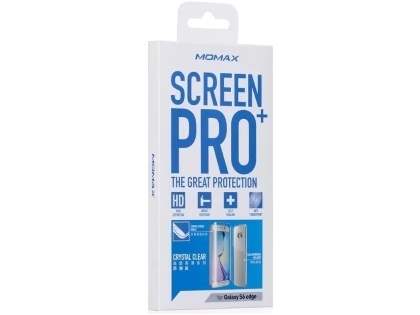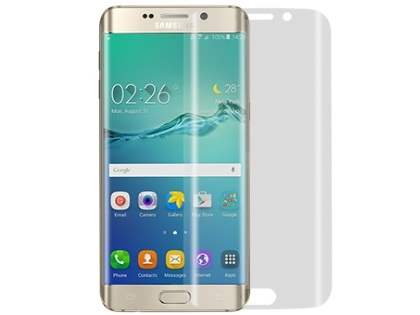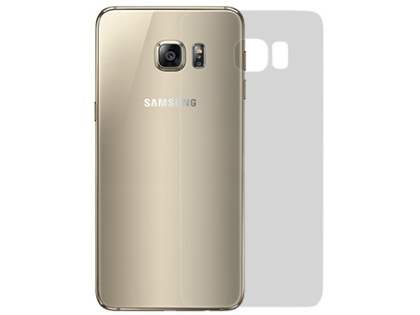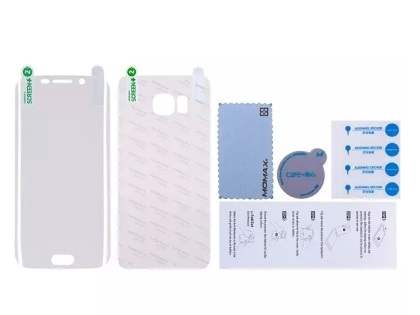 Your Samsung Galaxy S6 Edge is vulnerable, and reliable protection for its touchscreen is essential.
So Momax, a trusted and experienced creator of mobile accessories, has come up with this superior quality crystal-clear protector for both screen and back.

This Momax screen protector covers the curved screen fully, so your Samsung Galaxy S6 Edge's screen is even better protected against the damaging effects of scratches, dust particles and oily fingerprints.

In addition, this screen protector is light, thin and transparent to ensure functionality and crystal-clear visibility.
This Momax screen protector sticks onto your screen more easily than other brands, to reduce the chance of air pockets and bubbles.
And it still allows the screen to respond easily to your touch, so you don't have to compromise between being safe and being practical.
With years of experience behind the Momax name, you can be sure that this screen protector meets high standards of quality and reliability, and that your Samsung Galaxy S6 Edge will be better protected from the effects of daily life.
Features:
Protects both Screen and Back
Protects againsts scratches, dust, oil and fingerprints
Resists erosion and wearing down of the screen
Crystal-clear visibility
Reduced chance of air bubbles forming
Can improve screen contrast by reducing damage and debris buildup on the screen
Specifically made to fit the Samsung Galaxy S6 Edge
Samsung Galaxy S6 edge SM-G925, SM-G925I, SM-G9250, SM-G925A, SM-G925F, SM-G925FQ, SM-G925K, SM-G925L, SM-G925S, SM-G925T
Customer Satisfaction Guarantee
Mobile-Mate is determined to ensure customer satisfaction at all times, so any purchase you make is backed by a total satisfaction money-back guarantee. If you are unsatisfied with your product within three months after purchase, simply email us and an exchange or refund can be arranged.