MOMAX Micro USB Super Car Charger & Data Cable for BlackBerry - Piano Black
MOMAX Micro USB Super Car Charger & Data Cable for BlackBerry - Piano Black
A superior quality three-in-one car charger, computer charger and sync cable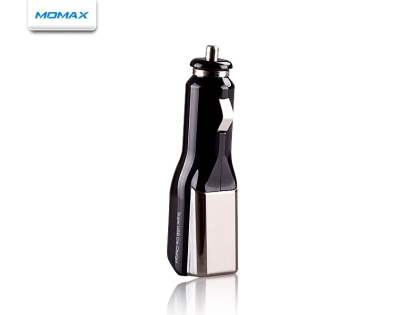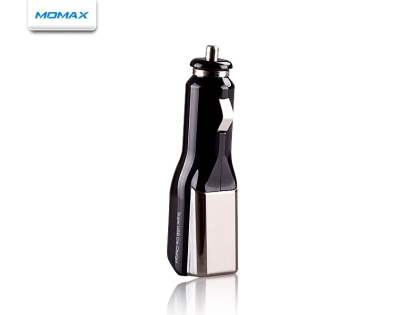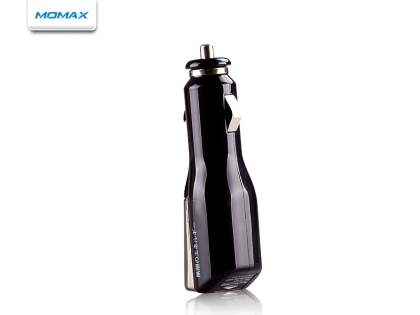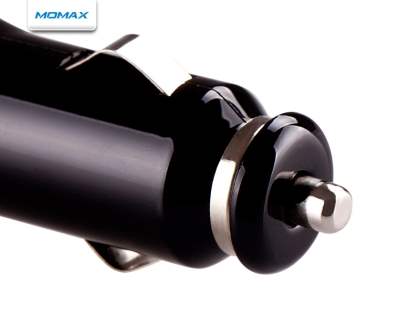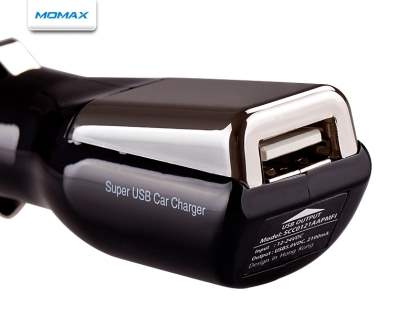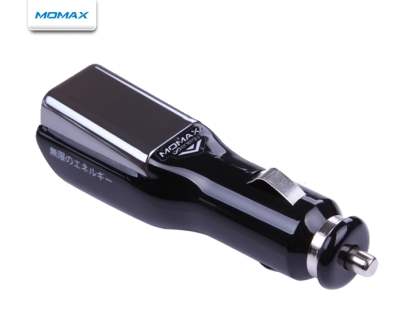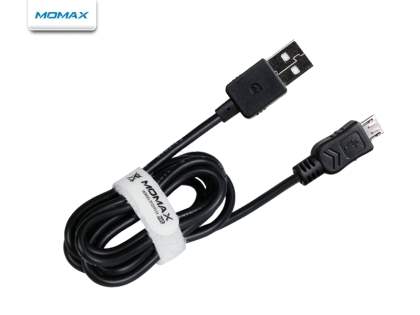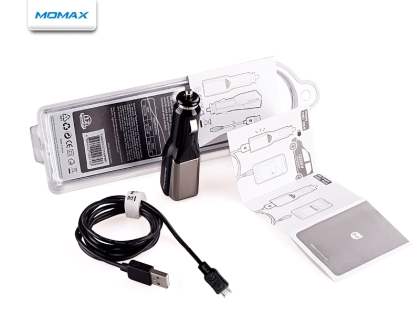 The next generation of mobile car chargers is here.

Featuring a detachable USB data cable, this charger can be used either in the car or with any computer.

When needed in the car, the charger simply and securely plugs into the lighter socket.

When needed anywhere else, the data cable can be detached from the car plug and quickly plugged into any computer USB port.

And to make this charger even more functional, the USB cable can even be used to sync your phone with your computer.

To top off this innovative new design, this charger features a current of 1000mA, significantly more than the standard of 600mA.

This means that your phone charges faster, so you spend less time waiting and more time getting on with life.
This car charger USB port is also compatible with an extensive range of other devices, including many portable music players, digital cameras and GPS devices, so you can get even more out of this versatile product.

Crafted by Momax, you can be sure that this charger is of superior quality. This top brand has special expertise in making chargers for mobile phones, so your charger can be relied upon to perform, whenever you need it.

This three-in-one car charger, computer charger and sync cable is the smart way to keep your mobile fully charged and fully functional.

Features:

Compact and light-weight
Short-circuit and and over charger protection
Input voltage DC 12v-24v
Output: 5V 1000mA
Fuse-protected
LED power indicator
I.C. controlled charging
Rapid charging time
Blue color indicators for power status
Universal input, suitable for any vehicle
Compiled to international safety standard
9700, Bold 9700, 9780, bold 9780
9900, Bold 9900, BlackBerry Bold 9900, BlackBerry Dakota, BlackBerry Magnum
BlackBerry Classic Q20, BlackBerry Classic, BlackBerry Q20
BlackBerry Curve 8900
BlackBerry Curve 9320
Curve 9360, Blackberry Curve 9360, Blackberry 9360 Curve Apollo
BlackBerry Priv
BlackBerry Q10
BlackBerry Storm2
9800, Torch 9800, BlackBerry Torch 9800, BlackBerry 9800
BlackBerry Torch 9810
Torch 9860, Torch 9850, BlackBerry Torch 9860
BlackBerry Z10
BlackBerry Z30
9550, Storm2 9550, Storm 2 9550
Customer Satisfaction Guarantee
Mobile-Mate is determined to ensure customer satisfaction at all times, so any purchase you make is backed by a total satisfaction money-back guarantee. If you are unsatisfied with your product within three months after purchase, simply email us and an exchange or refund can be arranged.