Samsung G800 Stereo Headset
Samsung G800 Stereo Headset
Lightweight and comfortable, the Samsung Original Headset enables you to carry on conversations while you continue to do other things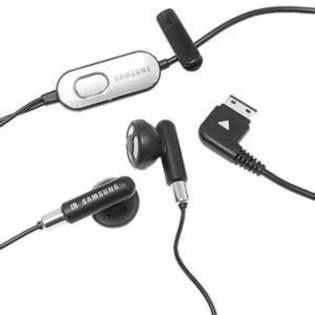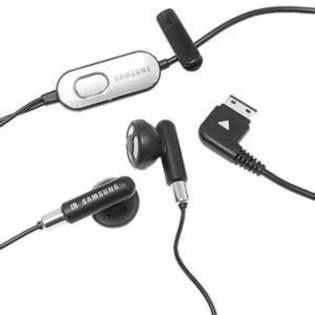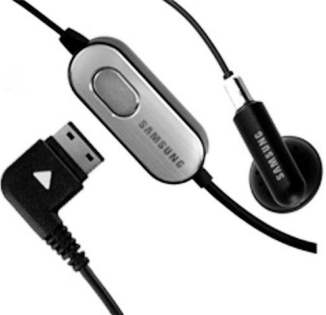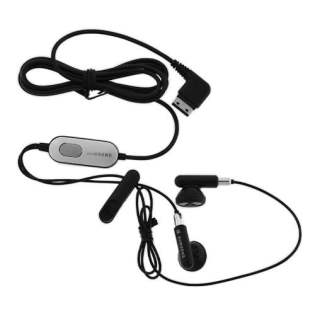 Features:
Lightweight and comfortable, the Samsung Original Headset enables you to carry on conversations while you continue to do other things
The one-touch button answers and ends calls, as well as initiates Voice Activated Dialing
Inline Answer/End and Volume Controls
Voice activated dialing
Engineered with Reliable Audio
Discreet In-Ear Design
Convenient Handsfree Communication
Lets You Talk Handsfree
Plug connector into your phone's headset port.
Place earbuds securely in each ear.
To answer or end a call, press the answer/end button on your headset once.
B210, B2100 Solid Extreme, B2700, B300, B3210 Corby TXT, B510, Blade, C3050, C3510, C5212, C6620, C6625, D880 DuoS, D980 DuoS, E1050, E1080, E1120, E1150i, E1170, E1360B, E2120, E2120B, E2121, E2121B, E215, F110 MiCoach, F200, F210, F250, F400, F480 Player Style, F480 Tocco, F490, F700, G600, G800, G810, Galaxy, Genio Qwerty, Genio Touch, i200, I550, I7500, i900 Omnia, Knox, L760, L770, M110 Solid, M150, M200, M3200 Beat S, M3510 Beat B, M8800 Pixon, Omnia Pro 7330, Omnia Pro B7320, P260, P520 Armani, Player 5, Player Light, Player One, Qbowl, Rocky E1130, S3100, S3500, S3600, S3650 Corby, S5200 Slide, S5230 Star, S7330, S9110, Shark 2 S5550, Solid Immerse, Steel, Tobi, Tocco Lite, U900 Soul, Z720
Customer Satisfaction Guarantee
Mobile-Mate is determined to ensure customer satisfaction at all times, so any purchase you make is backed by a total satisfaction money-back guarantee. If you are unsatisfied with your product within three months after purchase, simply email us and an exchange or refund can be arranged.