ROCK Nakedshell Rubberised Case for Optimus 3D P920 - Burgundy Red
ROCK Nakedshell Rubberised Case for Optimus 3D P920 - Burgundy Red
This top-quality Rubberised Case from ROCK is sure to keep your delicate LG P920 Optimus 3D safe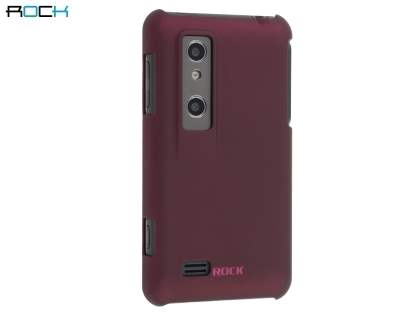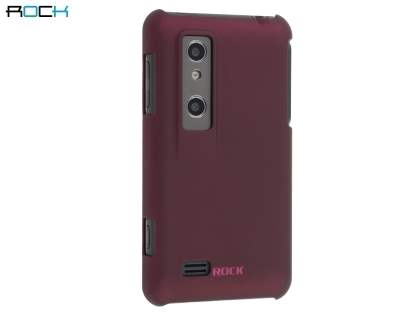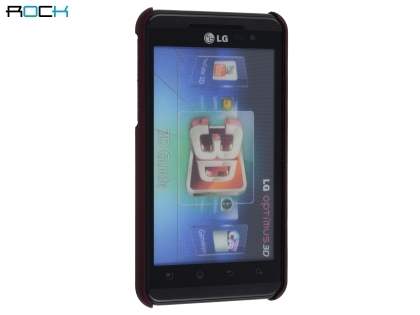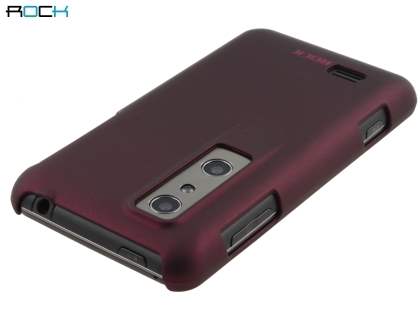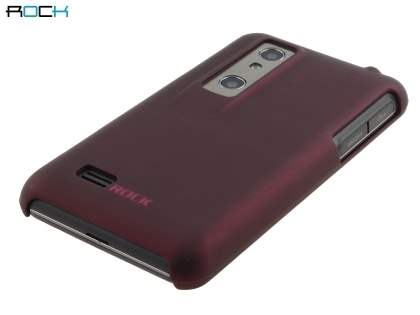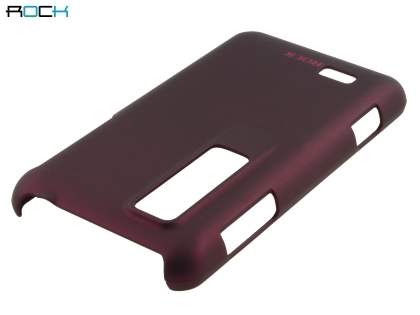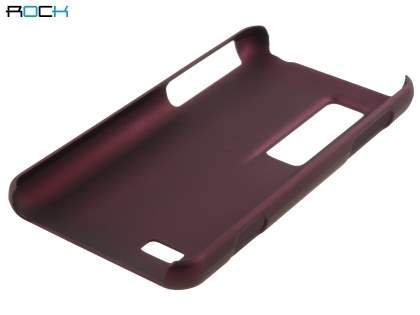 The ROCK Nakedshell-case was designed for owners who prefer minimalist-style protection that serves to accentuate the unique look of the LG P920 Optimus 3D while protecting it from damage. ROCK Nakedshell excels at protecting the LG P920 Optimus 3D from scratches and shocks without compromising its form and functionality.
All of the LG P920 Optimus 3D buttons are easily accessible while in the ROCK Nakedshell case and photos taken with flash are unaffected. The outside of the case is surface treated with a specialized coating that provides an unrivaled look and feel.
ROCK Nakedshell offers the most fitting protection for your LG P920 Optimus 3D while being completely unobtrusive.
Features:
Ultra-thin design, with 0.8mm thickness

Strong, durable material that protects against scratches, impacts, dust particles and temperature changes

Perfectly slim fit with LG P920 Optimus 3D

Specialized dual-tone coating that offers superior look and feel

Designed and tested to be "flash-friendly"; no interference to LG P920 Optimus 3D's built-in flash which causes unwanted flare in photos

All LG P920 Optimus 3D buttons are easily accessible while resting in ROCK Nakedshell casing

Additional HD Screen Protector included for extra scratch protection

LG Optimus 3D P920
Customer Satisfaction Guarantee
Mobile-Mate is determined to ensure customer satisfaction at all times, so any purchase you make is backed by a total satisfaction money-back guarantee. If you are unsatisfied with your product within three months after purchase, simply email us and an exchange or refund can be arranged.