Synthetic Leather Flip Cover with Built-In Stand for Asus Google Nexus 7 2012 - Pink/Black
Synthetic Leather Flip Cover with Built-In Stand for Asus Google Nexus 7 2012 - Pink/Black
Maximise your Nexus 7 2012's style and function with a Slim Synthetic Leather Flip Cover with built-in stand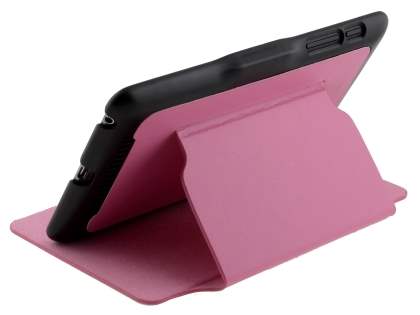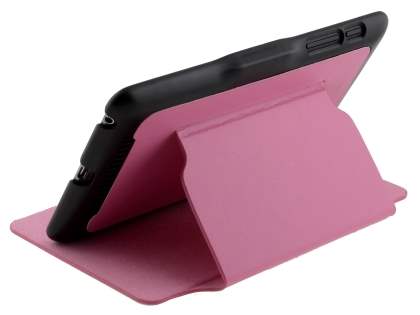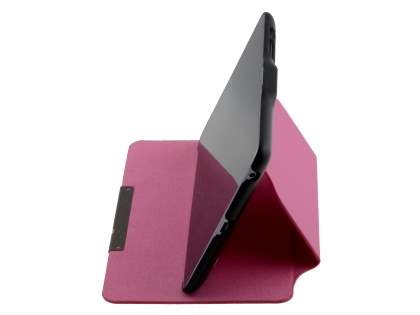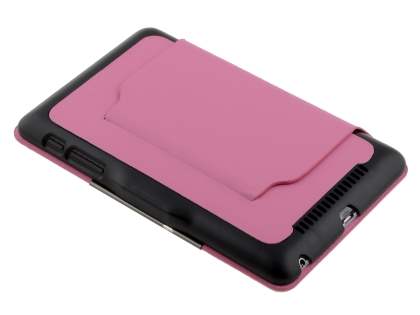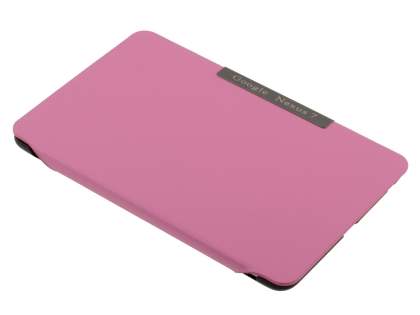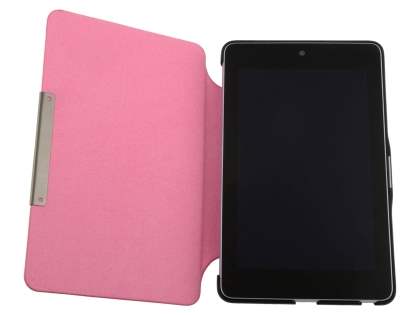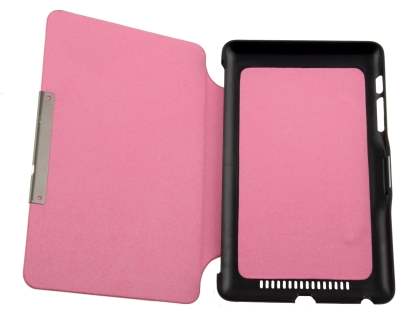 Select a Colour
This Slim Synthetic Leather Flip Cover is more than just a case: it's a must-have way to get the most out of your tablet.
The case features a built-in stand mechanism, so you can watch movies on your Google Nexus 7 2012 in a horizontal orientation without having to hold the tablet: simply open the front flap, bend the back frame forwards, and rest it on the soft microfibre lining.
The ultra-slim, lightweight profile means that your tablet has protection without being unwieldy and difficult to carry. The front flap has a Synthetic Leather exterior for a smooth feel and eye-catching texture, and a microfibre interior to gently protect your Google Nexus 7 2012's touchscreen. The back panel is constructed from plastic, lined on the outside with Synthetic Leather, and lined on the inside with microfibre, so the Nexus 7 2012 gets protection from knocks, scratches and dust particles on the outside, and a smooth yet stable fit on the inside.
Available in a range of dynamic colours, this Asus Google Nexus 7 2012 Flip Cover not only helps shield your Google Nexus 7 2012 but allows it to live up to its true potential.
Features:
Built-in stand mechanism
Ultra-slim, lightweight design
Vibrant colour
Synthetic Leather on exterior of front flap
Gentle microfibre on interior of the front flap
Slim plastic frame forms the back panel, with exterior Synthetic Leather lining and interior microfibre lining
Full access to all controls, sockets and the camera
Google Devices
Asus Google Nexus 7 2012
Asus Devices
Asus Google Nexus 7 2012
Customer Satisfaction Guarantee
Mobile-Mate is determined to ensure customer satisfaction at all times, so any purchase you make is backed by a total satisfaction money-back guarantee. If you are unsatisfied with your product within three months after purchase, simply email us and an exchange or refund can be arranged.