Stylish Battery Case for Samsung I9300 Galaxy S3 - Metallic Red
Stylish Battery Case for Samsung I9300 Galaxy S3 - Metallic Red
Take control and extend your Samsung I9300 Galaxy S3's battery life with this slim, tough and super-cool rechargeable battery case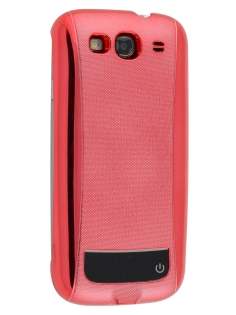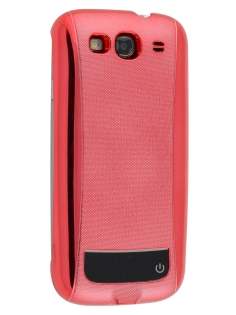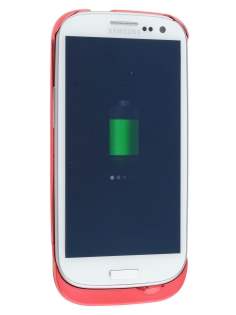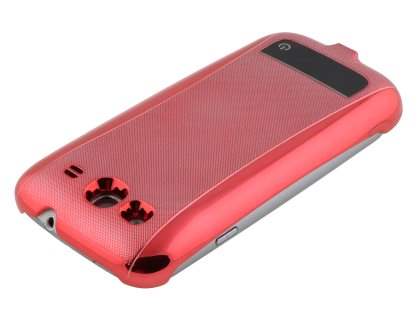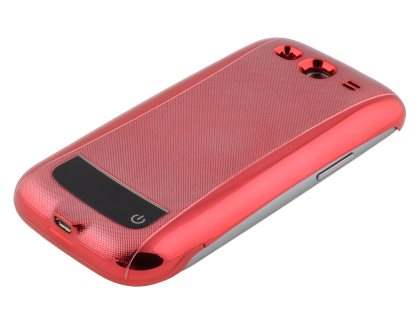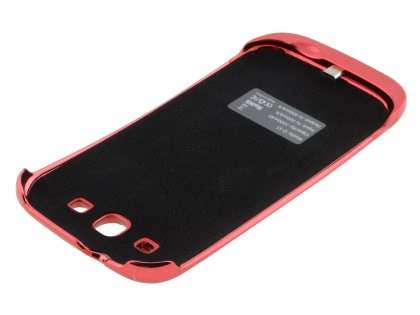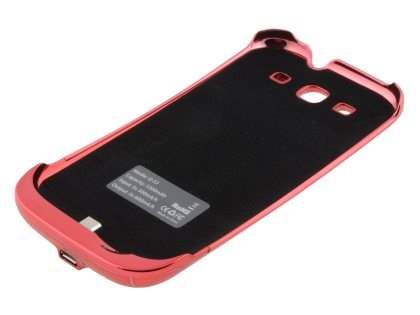 Get the extra battery life you need with the looks you want, with this battery case for the Samsung I9300 Galaxy S3 - a protective case with a built-in lithium polymer rechargeable battery.
Smart Design
The battery is fully integrated into a hard-shell case that provides versatile and high-quality protection for your Samsung I9300 Galaxy S3 against a range of impacts, scratches, temperature changes and dust particles.
The design is remarkably slim for a battery case, so the profile of the phone isn't unduly enlarged to the point where it's no longer stylish or convenient.
With a lightweight construction in mind, the charger case also has a sleek and elegant design that perfectly complements the style of the Samsung I9300 Galaxy S3.
Easy-to-use Charging System
Simply hold down the power button for a few seconds, and the case with turn on and automatically begin supplying power to your phone, so your phone is continuously recharged from the stores in the battery case.
The case also features a clever feature where pressing the power button once lights up the adjacent LED lights to indicate how much power is left in the case.
It has a micro-USB connector plug that securely connects to your Samsung I9300 Galaxy S3.
The case also features a micro-USB port, to which you connect any micro-USB cable so you can recharge the case from a wall adapter or computer (cable not included).
You can also use the micro-USB connectivity to sync your phone while it's in the case, for even more convenience.
Features:
Protective hard-shell case with an in-built rechargeable lithium polymer battery
Slimmer, more convenient profile than previous generations of battery cases
Automatically and continuously recharges your phone once the case is turned on
Special 'power remaining' measure function featuring stylish LED lights
Connects securely to your phone via an inbuilt micro-USB connector plug
Switch that allows charger case to be turned on and off for extra control
Comfortable and firm grip
Full access to all controls, buttons, headphone socket and camera for complete functionality

Capacity: 3300mAh
Input: 5V 500mAh
Output: 5V 600mAh
Samsung Galaxy S3 I9305, I9300
Customer Satisfaction Guarantee
Mobile-Mate is determined to ensure customer satisfaction at all times, so any purchase you make is backed by a total satisfaction money-back guarantee. If you are unsatisfied with your product within three months after purchase, simply email us and an exchange or refund can be arranged.