Momax iPower S2 External Battery Recharger with LED Flashlight for Apple - Pearl White
Momax iPower S2 External Battery Recharger with LED Flashlight for Apple - Pearl White
A portable battery recharger and LED flashlight fused into one, clever, sleek accessory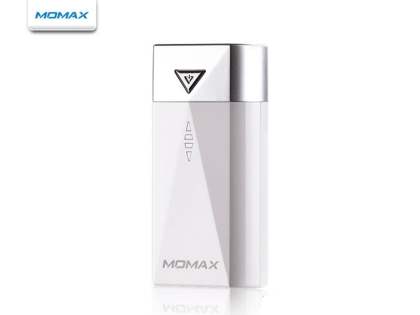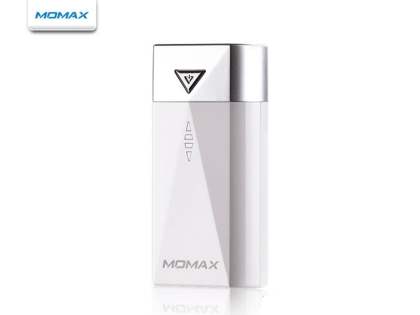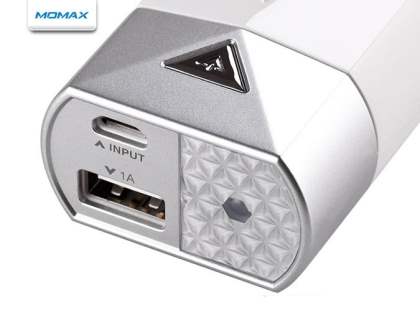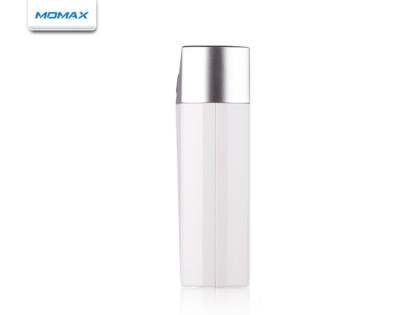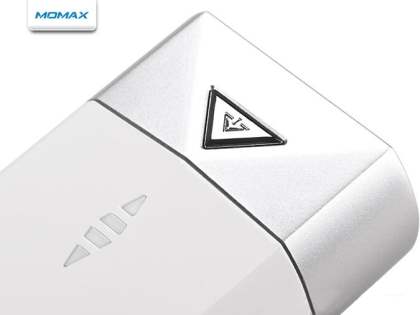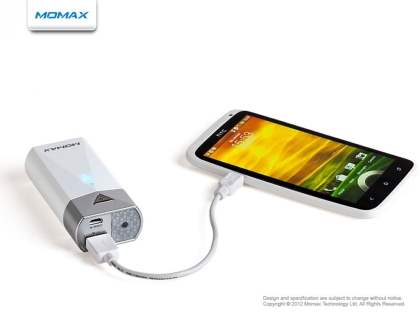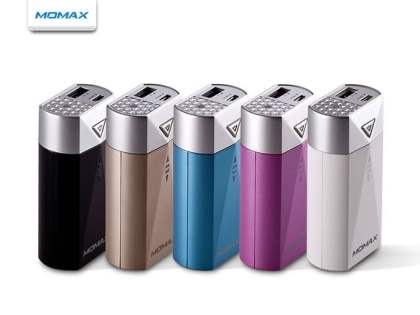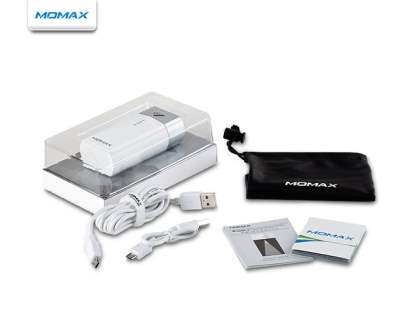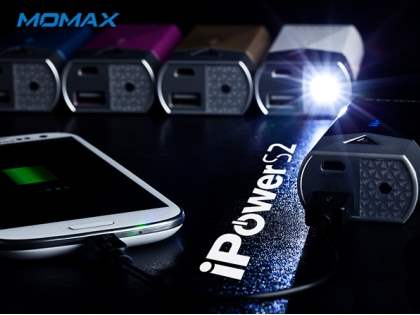 Select a Colour
The iPower S2 by Momax is both a portable phone battery recharger and an LED flashlight, rolled into one stylish device.
This clever accessory functions as an external battery that can recharge your phone's battery, wherever you are, simply by connecting them via the included microUSB cable, or via your own USB cable for other types of devices, such as the iPhone 4 or iPhone 5, many of which can also be found on this website.
With a capacity of 5600mAh, the iPower S2 is just what you need to prolong the effective battery life of your phone and avoid disasters when you're travelling, at work or just can't access other power sources.
The iPower S2 has a compact design that ensures it's portable, and convenient to both use and carry around with you in bags and pockets.
And with a built-in LED flashlight, it's also great for finding objects in dark places, like cluttered bags.
The device itself it easy to recharge; simply reverse the microUSB cord and connect it to a computer or AC adapter via the USB port.
Created by a respected brand like Momax, and featuring a battery cell made by Samsung, you can be sure that the iPower S2 is a high-quality, versatile product that will make your life easier.
Features:
Portable phone battery recharger and LED combined into one device
Great for travel, work and anywhere else you may not have easy access to other power sources
Connect to your microUSB-compatible phone with the included cable, or use your own USB cable for other types of phones
Portable, compact design, ideal for carrying in bags and pockets
Inbuilt LED flashlight for extra function
Created by Momax, with the cell manufactured by Samsung
Specifications:
Capacity: 5600mAh
Input: 5.0V 1A (Max)Output: 5.0V 1A
iPhone 7 Plus, iPhone 7 4.7 inches, iPad Pro 9.7, iPad Pro 12.9, Apple iPad Mini 4, iPhone 6s Plus, iPhone 6s+, iPhone 6s 4.7, Apple iPad Air 2, Apple iPad 6, iPhone 6 Plus, Apple iPhone 6 4.7 inches, iPad mini 3, iPad mini 2, iPad mini 1st Gen, Apple iPad Air 1st Gen, Apple iPad 5, iPhone SE, iPhone 5s, iPhone 5c, iPhone 5, iPhone 3G, iPhone 3GS, iPhone 4, iPhone 4G, iPad, iPod, iPod Touch, iPod Touch 2, iPod Touch 4, iPod Touch 4g, iPad 2, Apple iPad 2, iPhone 4S, iPad 1st Gen, iPad 3, the New iPad, iPod Touch 5, iPod Touch 5th Gen, iPod Touch 5g, iPad 4, iPad mini, iPod Nano 7G
Customer Satisfaction Guarantee
Mobile-Mate is determined to ensure customer satisfaction at all times, so any purchase you make is backed by a total satisfaction money-back guarantee. If you are unsatisfied with your product within three months after purchase, simply email us and an exchange or refund can be arranged.