Huawei 5V/9V 2A Fast Charging Wall Charger - White
Huawei 5V/9V 2A Fast Charging Wall Charger - White
A genuine Huawei charger makes sure that your phone is always fully charged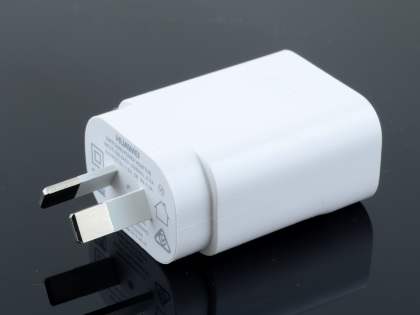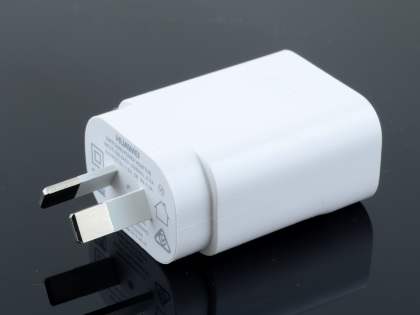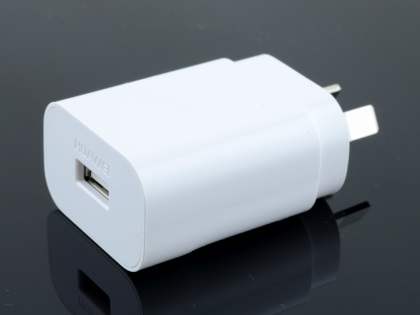 With new Fast Charge technology, your battery can go from zero to up to 50% in about 30 minutes, so you can spend less time connected to an outlet and more time connecting with people you care about.
The Huawei Fast Charge Wall Charger plugs into any standard wall outlet via the included AC adapter, and its compact design means it is small enough to throw in a briefcase or backpack when you're on the go. This Huawei charger has a standard output of 2 Amp to give your phone power at a much faster rate than your typical 1 Amp or 700mAh charger. Additionally, it comes packed with Fast Charge technology that will charge Huawei devices with that feature built-in at an even faster rate!
Features:
Genuine Huawei product
Connects to the phone via the USB cable into the discreetly located USB port

Lightweight & convenient size, perfect for travel
Elegant colour style
Input: 100-240V ~ 50-60Hz, 0.5A
Output: 5.0V, 2A or 9V, 2A

Huawei MediaPad M2 8.0, Huawei GR5, Huawei Honor X5, Huawei Honor 5X, Huawei GR3, Huawei P9, Huawei Y3II, Huawei Y3 2, Huawei Mate 8, Huawei Ascend Mate8, Huawei Y625, Huawei P8Lite, Huawei Nexus 6P, Huawei G7 Plus, Huawei RIO-L02, Huawei G8, Huawei GX8, Huawei Ascend G7, Huawei G7, Huawei G7-L01, G7-L03, Huawei Y5, Huawei Y560, Huawei Y5, Huawei Y560, Huawei Y635, Huawei Mate 7, Huawei Mate7, Huawei Ascend Mate7, Huawei MediaPad M1, Huawei Ascend Y600, Huawei Ascend P7, Huawei Y530, Huawei Ascend Y530, Huawei Y520, Huawei Ascend Y520, Huawei Y550, Huawei Ascend Y550, Huawei Ascend G6 4G, Huawei Ascend Y330, Huawei Ascend G510, Huawei Ascend Y300, Huawei Ascend Y320, Huawei Ascend P2, Huawei Ascend Y201 Pro, Huawei U8666, Huawei Y201, Huawei Ascend G600, Huawei G600, Huawei Ascend Y210, Huawei Y210, Huawei Ascend Y210C, Huawei Ascend Y210D, Huawei Ascend G300, Ascend G526
Customer Satisfaction Guarantee
Mobile-Mate is determined to ensure customer satisfaction at all times, so any purchase you make is backed by a total satisfaction money-back guarantee. If you are unsatisfied with your product within three months after purchase, simply email us and an exchange or refund can be arranged.