Genuine Samsung Ultra-fast Performance OTG type USB with 32GB MicroSD Card - White
Genuine Samsung Ultra-fast Performance OTG type USB with 32GB MicroSD Card - White
Boost your Samsung's storage capabilities with this ultra-fast OTG type USB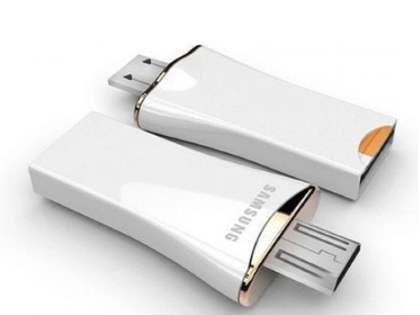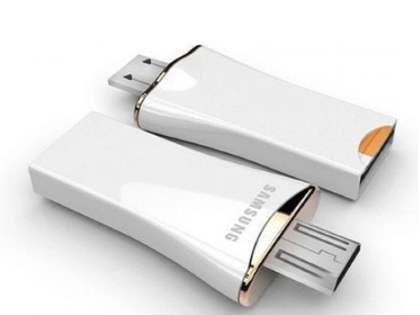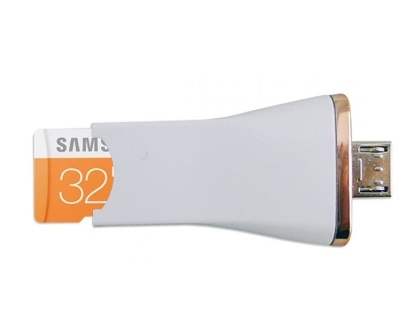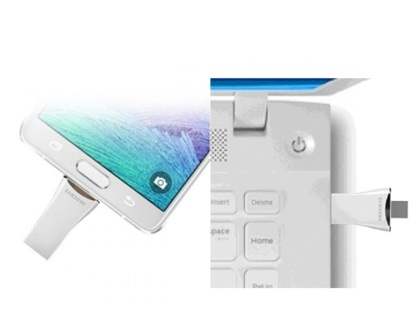 Connect the drive to the micro-USB port of your Android device to move up to 32GB of content to the drive. Then transfer files from drive to computer with the high-speed USB 2.0 connector. The Genuine Samsung Ultra-fast Performance OTG type USB with 32GB MicroSD Card makes it easy—and fast—to free up space for photos, videos, songs, and more.
This is the flash drive you've always wanted, the one that makes it fast and easy to transfer or share files from your OTG-enabled Android smartphone or tablet onto your PC or Mac computer, or with other Android devices. Now your phone is always in the zone, ready to shoot more pictures and videos or add more songs on the go.
With a micro-USB connector on one end, and a USB 2.0 connector on the other, this sleek, handy flash drive lets you move content easily between all the devices in your world - from your OTG-enabled Android smartphone to your tablet, your laptop, your Mac or PC.
Offering up to 32GB of storage, Genuine Samsung Metal OTG USB with 32GB MicroSD Card gives you more than enough capacity for large digital photo or music libraries and plenty of room to move yesterday's videos off your phone so you have room to capture what's happening today.
This "plug and play" flash drive is automatically detected when you connect it to an OTG-enabled Android smartphone or tablet.
Features:
Built-in Samsung 32GB EVO MicroSDHC
Up to 48MB/s transfer speed with UHS-I interface
No driver, Plug-and-Play
Dual Micro USB (devices which support the OTG standard) and USB2.0 connectors

Easily transfer files between your digital devices and computer
Dimensions: 3.6*2.1*0.56 mm
Weight: 12g

Not all devices support Genuine Samsung Metal OTG USB with 32GB MicroSD Card. Please contact your device manufacturer for details.
Samsung Galaxy J3 (2016), Samsung Galaxy J3 2016, Samsung Galaxy J3 (2016) Duos, J320F, J320A, J320P, J320M, J320Y, J3109
Galaxy Note 5, SM-N920T, SM-N920A, N920I
Galaxy Note7, Galaxy Note 7, Samsung Galaxy Note7 Duos, N930
Galaxy S6 Edge Plus, Galaxy S6 Edge+, SM-G928T, SM-G928A, SM-G928I
Samsung Galaxy S6 edge SM-G925, SM-G925I, SM-G9250, SM-G925A, SM-G925F, SM-G925FQ, SM-G925K, SM-G925L, SM-G925S, SM-G925T
Galaxy S7 G930, G930F, G930FD, Samsung Galaxy S7 Duos
Galaxy S7 edge, Galaxy S7 edge Duos, G935F
Customer Satisfaction Guarantee
Mobile-Mate is determined to ensure customer satisfaction at all times, so any purchase you make is backed by a total satisfaction money-back guarantee. If you are unsatisfied with your product within three months after purchase, simply email us and an exchange or refund can be arranged.