WiWU Liberator Wireless Charging Car Mount II - Black
Keep your phone visible while keeping it fully charged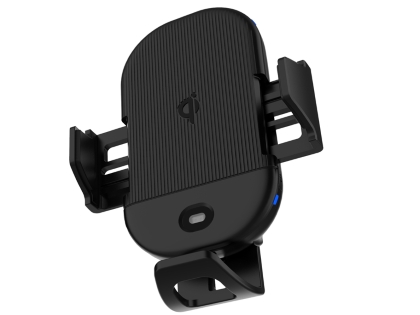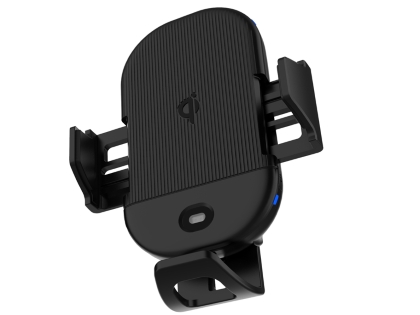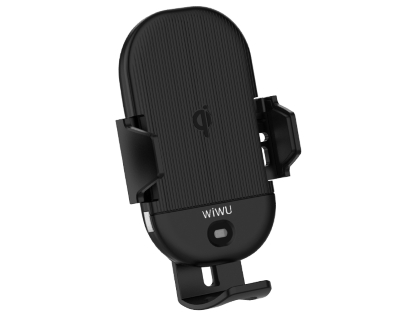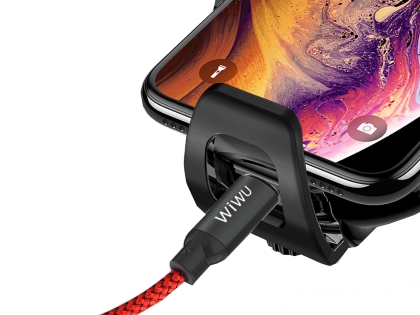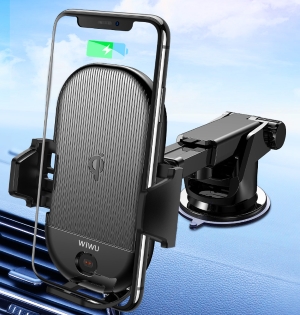 On the Go Charging

This car charging mount offers a safe, innovative, first-class way to keep your mobile secure, visible and fully charged with Qi compatible devices whenever you're on the move. Simply plug in the car mount and attach your phone. With Intelligent Sensing Technology, your phone will be automatically secured on and ready to go.

Features:
Premium-quality materials
10W fast, wireless charging

Infrared sensing

Clever, innovative and stylish design
Patented suction cup that will firmly and easily stick to your windscreen or dash

Adjustable to your preference
Model CH-302

Package includes: 1x car mount, 1x air vent clip, 1x induction charging bracket, 2x nuts, 1x Type-C charging cable, 1 x user manual

Apple Devices
iPhone 11 A2221, A2111, A2223
iPhone 11 Pro A2215, A2160, A2217
iPhone 11 Pro Max A2218, A2161, A2220
iPhone 12 A2403, A2172, A2402, A2404
iPhone 12 Pro A2407, A2341, A2406, A2408
iPhone 12 Pro Max A2411, A2342, A2410, A2412
iPhone 12 mini A2399, A2176, A2398, A2400
iPhone 8
iPhone 8 Plus
Apple iPhone SE (2020)
Apple iPhone X
Apple iPhone XR
Apple iPhone Xs
Apple iPhone Xs Max
Samsung Devices
Samsung Galaxy Note 5 SM-N920T, SM-N920A, N920I
Samsung Galaxy Note7, Galaxy Note7 Duos, N930
Samsung Galaxy Note10, Samsung Galaxy Note10 5G, Samsung Galaxy Note 10
Samsung Galaxy Note10+, Samsung Galaxy Note10 Plus, Samsung Galaxy Note10+ 5G, Samsung Galaxy Note10 Plus 5G
Samsung Galaxy Note9, Samsung Galaxy Note 9
Samsung Galaxy S10
Samsung Galaxy S10 5G SM-G977U, SM-G977N, SM-G977B
Samsung Galaxy S10+, Samsung Galaxy S10 Plus
Samsung Galaxy S10e, Samsung Galaxy S10 e
Samsung Galaxy S5 I9600, GS 5, Galaxy S5 Duos SM-G900FD, Galaxy S5 SM-G900F, SM-G900I, SM-G900K, SM-G900L, SM-G900S, SM-G900M, SM-G900A, SM-G900T, SM-G900W8
Samsung Galaxy S6 I9800, Galaxy S6 SM-G920, SM-G920I, SM-G9200, SM-G9208, SM-G9208, SM-G9209, SM-G920A, SM-G920F, SM-G920FD, SM-G920S, SM-G920T
Samsung Galaxy S6 Edge Plus, Galaxy S6 Edge+, SM-G928T, SM-G928A, SM-G928I
Samsung Galaxy S6 edge SM-G925, SM-G925I, SM-G9250, SM-G925A, SM-G925F, SM-G925FQ, SM-G925K, SM-G925L, SM-G925S, SM-G925T
Samsung Galaxy S7 G930, G930F, G930FD, Galaxy S7 Duos
Samsung Galaxy S7 edge, Galaxy S7 edge Duos, G935F
Samsung Galaxy S8
Samsung Galaxy S8+, Samsung Galaxy S8 Plus
Samsung Galaxy S9
Samsung Galaxy S9+, Samsung Galaxy S9 plus
Nokia Devices
Nokia 8 Sirocco, Nokia 9
LG Devices
LG G7 ThinQ, LG G7+
LG G8 ThinQ
LG G8S ThinQ
LG K41S
LG K51S
LG K61
LG Q7
LG V30, LG V30+, H930DS, LS998U, US998, VS996, H930, H931, H932, H933, H930DS
LG V40 ThinQ
LG V50 ThinQ 5G
LG Velvet, LG Velvet 5G, LG Velvet 5G UW
OPPO Devices
Oppo A5 (2020)
Oppo A52
Oppo A53s, Oppo A53
Oppo A54 5G
Oppo A72
Oppo A74 5G, Oppo A93 5G
Oppo A9 (2020)
Oppo A91, Oppo F15, Oppo Reno 3, Oppo Reno3
Oppo Find X
Oppo Find X2 Lite
Oppo Find X2 Neo
Oppo Find X2 Pro
Oppo R17 Pro, Oppo RX17 Pro
Oppo Reno 10x zoom
Oppo Reno 5G
Oppo Reno Z
Oppo Reno2 Z
Oppo Reno4 5G
Oppo Reno4 Z 5G, Oppo A92s
Oppo Realme 6
realme X3 SuperZoom
Xiaomi Devices
Xiaomi Mi Mix 3 5G
Customer Satisfaction Guarantee
Mobile-Mate is determined to ensure customer satisfaction at all times, so any purchase you make is backed by a total satisfaction money-back guarantee. If you are unsatisfied with your product within three months after purchase, simply email us and an exchange or refund can be arranged.