Universal Sports Armband for Phones - Black/Red
Universal Sports Armband for Phones - Black/Red
Contructed of lightweight, durable and flexible neoprene material, this smartphone sports armband is essential for any sporting occasion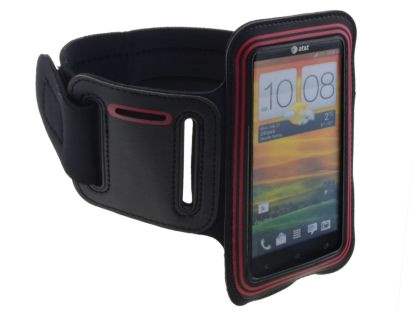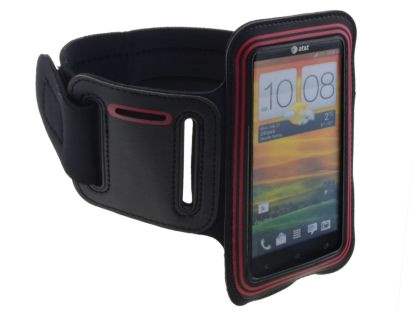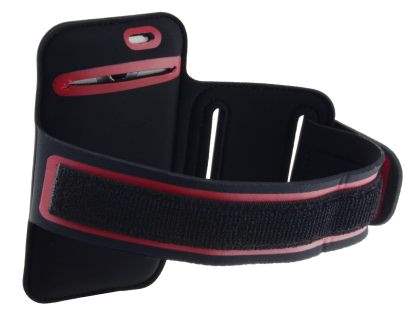 Select a Colour
Contructed of lightweight, durable and flexible neoprene material, this smartphone sports armband is essential for any sporting occasion. Padded for maximum comfort, the armband is extremely comfortable to wear, no matter the size and shape of your smartphone.
Designed for modern large screen smartphones, the crystal clear screen shield allows full touch screen utilisation. Featured is also an earphone opening for easy access to the smartphone's headphone socket as well as a hidden key storage pocket.
Features:
Lightweight, durable and flexible neoprene construction

Fully adjustable armband

Designed for large screen smartphones
Incorporated earphone access socket and key pocket

Apple Devices
iPhone 7 4.7 inches
HTC Devices
HTC ONE X
HTC One X+, HTC One X Plus
HTC One XL X325e, X325s, X325B
HTC Windows Phone 8X, HTC Accord, HTC Windows Phone 8X CDMA
Samsung Devices
Samsung Ativ S I8750
Samsung Galaxy J1 2016, Galaxy J16 SM-J120H, SM -J120ZN, SM -J120F, SM -J120A
Samsung Galaxy K zoom SM-C111, LTE SM-C115, Galaxy S5 zoom
Samsung Galaxy S3 I9305, I9300
Samsung Galaxy S4 GT-I9500, GT-I9505, GT-I9506, GT-I9507, Galaxy S4 I9502 Dual SIM
Samsung Galaxy S4 zoom SM-C1010, SM-C101, SM-C105
Sony Devices
Sony Xperia E4g, E2003, E2006, E2053
Microsoft / Nokia Devices
Microsoft Lumia 550
LG Devices
LG Nexus 5, LG Google Nexus 5
LG Nexus 4 E960, LG Google Nexus 4 E960, Google Nexus 4 LG E960
ZTE Devices
ZTE Telstra 4GX Buzz, ZTE Blade Qlux 4G, ZTE Blade Q Lux 4G
Huawei Devices
Huawei Ascend G526
Huawei Ascend G600, Huawei G600
Huawei Ascend P2
Huawei Y520, Huawei Ascend Y520
Huawei Y5, Y560
Google Devices
LG Nexus 5, LG Google Nexus 5
LG Nexus 4 E960, LG Google Nexus 4 E960, Google Nexus 4 LG E960
Customer Satisfaction Guarantee
Mobile-Mate is determined to ensure customer satisfaction at all times, so any purchase you make is backed by a total satisfaction money-back guarantee. If you are unsatisfied with your product within three months after purchase, simply email us and an exchange or refund can be arranged.