Genuine Huawei 1A AC Adaptor with USB Port - White
Genuine Huawei 1A AC Adaptor with USB Port - White
A Huawei designed wall power adapter with dual USB ports that work with a whole range of phones, not just Huawei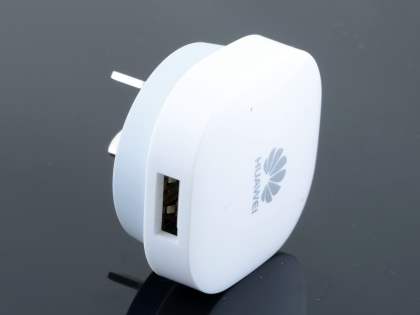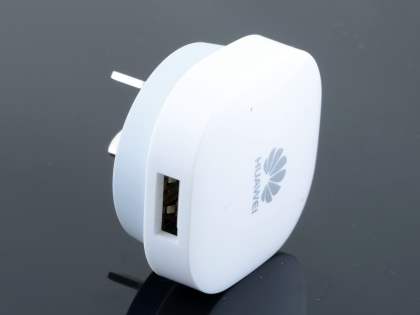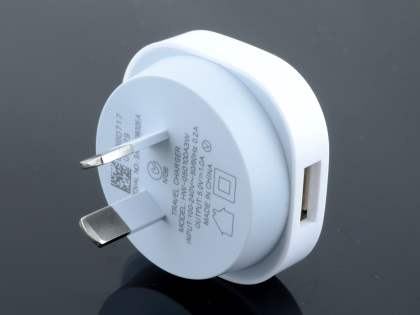 This is truly smart: a portable wall power adapter from Huawei that not only designed for Huawei, yet works with a huge range of phones.
Quality and flexibility come inbuilt with this wall power adapter. This adapter isn't just designed for Huawei phones: it works with a whole range of different brand phones, as long as they have a USB cable – it's that simple. It's lightweight and small, so it's easily portable. The glossed classic black colour ensures that it's elegant while still being unintrusive, and the USB port is discreetly located on the side of the adapter. With the experience and reputation of Huawei, you can be sure that this multi-phone power adapter is a premium quality accessory.
Please note:
USB cables sold separately.
Features:
Product designed by Huawei

Works with a whole range of phones, not only Huawei phones
Connects to the phone via a USB cable into the discreetly located USB side port - USB cables sold separately
Lightweight & convenient size, perfect for travel
Elegant colour style
Input: 100-240V ~ 50-60Hz, 0.2A
Output: 5.0V, 1.0A

Huawei Devices
Huawei Ascend Y201 Pro, Huawei U8666, Huawei Y201
Huawei Ascend G300
Huawei Ascend G510, Huawei Ascend G510 U8951 with dual-SIM
Huawei Ascend G526
Huawei Ascend G6 4G
Huawei Ascend G600, Huawei G600
Huawei Ascend P2
Huawei Ascend P7
Huawei Ascend Y210, Huawei Ascend Y210C, Huawei Ascend Y210D
Huawei Ascend Y300
Huawei Ascend Y320
Huawei Ascend Y330
Huawei Y520, Huawei Ascend Y520
Huawei Y530, Huawei Ascend Y530
Huawei Y550, Huawei Ascend Y550
Huawei Ascend Y600
Huawei Ascend G7, Huawei G7, G7-L01, G7-L03
Huawei G7 Plus, Huawei RIO-L02
Huawei G8
Huawei GR3
Huawei GR5, Huawei Honor X5, Huawei Honor 5X
Huawei GR5 2017, Huawei Mate 9 Lite, Huawei Honor 6X
Huawei Mate7, Huawei Ascend Mate 7, Huawei Mate 7
Huawei Mate 8, Huawei Ascend Mate8, Huawei NXT-L09, Huawei NXT-L29
Huawei Mate 9 MHA-L09, MHA-L29
Huawei MediaPad M1 8.0
Huawei MediaPad M2 8.0
Huawei Nexus 6P
Huawei P10
Huawei P10 Plus
Huawei P8Lite, Huawei P8 Lite
Huawei P9
Huawei Y3II
Huawei Y5, Y560
Huawei Y625
Huawei Y635
Huawei Y7
Huawei Y7 Prime
Google Devices
Huawei Nexus 6P
Customer Satisfaction Guarantee
Mobile-Mate is determined to ensure customer satisfaction at all times, so any purchase you make is backed by a total satisfaction money-back guarantee. If you are unsatisfied with your product within three months after purchase, simply email us and an exchange or refund can be arranged.