Textured Synthetic Leather Belt Pouch - Naked Mobile Only
Take your mobile anywhere with this strong & elegant leather belt pouch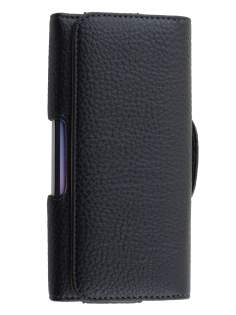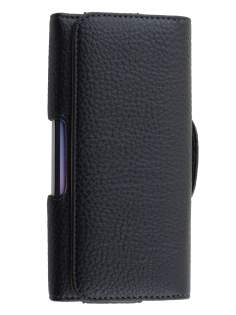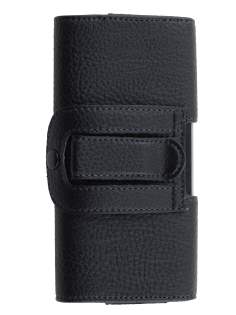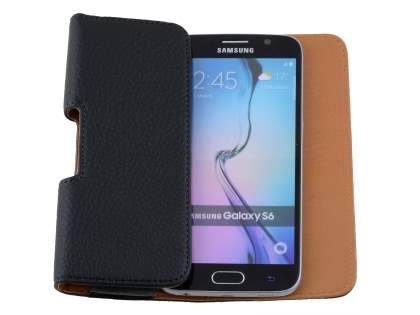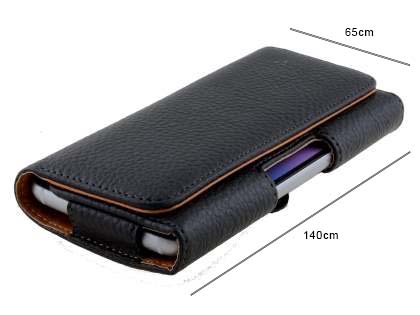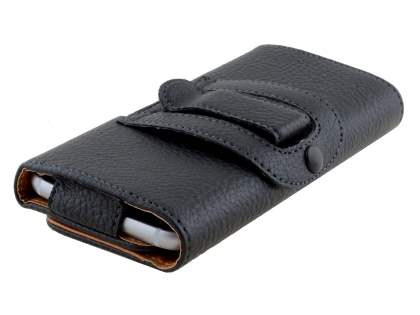 Select a Colour
This premium quality synthetic leather belt pouch is the ultimate fusion of strength and practicality.
The case includes a magnetic front closure that keeps your phone locked away. While metal belt clip and loop fastener keeps the pouch secure to your belt. Perfect for those that are always on the move.
With this Synthetic Leather Belt Pouch, you can be confident that your mobile is in safe and reliable hands, wherever you are going.
Features:
Synthetic Leather exterior provides high-quality protection
Magnetic closure to keep your mobile secure within the pouch
Crafted to provide an optimum fit, while still allowing easy access
Belt clip that allows you to take it anywhere
Compatible with a naked mobile only
Internal dimensions: 141 x 60 x 15 mm
Samsung Devices
Samsung Galaxy A5 SM-500F, SM-A500F1, SM-A500FQ, SM-A500FU, SM-A500H, SM-A500HQ, SM-A500K, SM-A500L, SM-A500M, SM-A500S, SM-A500X, SM-A500XZ, SM-A500Y, SM-A500YZ, Samsung Galaxy A5 Duos
Samsung Galaxy J5 Prime, Samsung Galaxy On5 (2016), G570, G570F, DS (EMEA), G570Y (Australia)
Samsung Galaxy S10e, Samsung Galaxy S10 e
Samsung Galaxy S6 I9800, Galaxy S6 SM-G920, SM-G920I, SM-G9200, SM-G9208, SM-G9208, SM-G9209, SM-G920A, SM-G920F, SM-G920FD, SM-G920S, SM-G920T
Samsung Galaxy S6 edge SM-G925, SM-G925I, SM-G9250, SM-G925A, SM-G925F, SM-G925FQ, SM-G925K, SM-G925L, SM-G925S, SM-G925T
Samsung Galaxy S8
Sony Devices
Sony Xperia X F5121, F5122
Sony Xperia XA F3111, F3113, F3115, Xperia XA Dual F3112, F3116
HTC Devices
HTC Desire 510
Motorola Devices
Motorola Moto G 2014 edition, Motorola Moto G 2nd Gen XT1068, Motorola Moto G2, Motorola Moto G Dual SIM 2014, Motorola Moto G (2nd Gen.) Dual SIM, Motorola Moto G2 Dual SIM
Huawei Devices
Huawei Ascend Y330
Customer Satisfaction Guarantee
Mobile-Mate is determined to ensure customer satisfaction at all times, so any purchase you make is backed by a total satisfaction money-back guarantee. If you are unsatisfied with your product within three months after purchase, simply email us and an exchange or refund can be arranged.