WiWU SkinPro Portable Stand Sleeve - Brown
A sleek PU leather case with a built in stand that prioritises convenience and comfort in daily life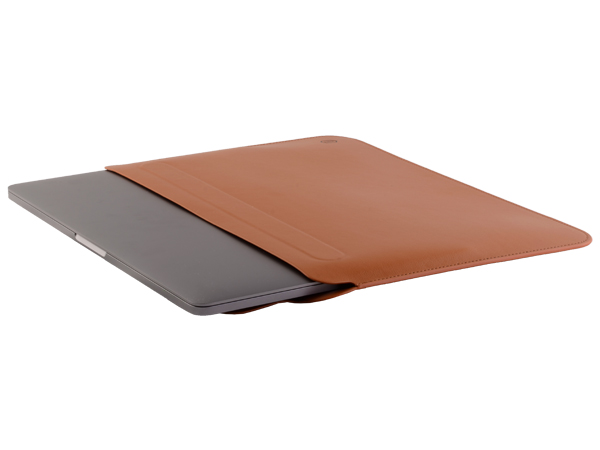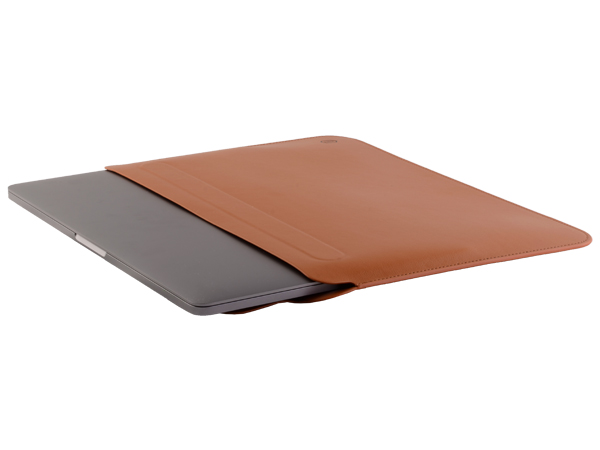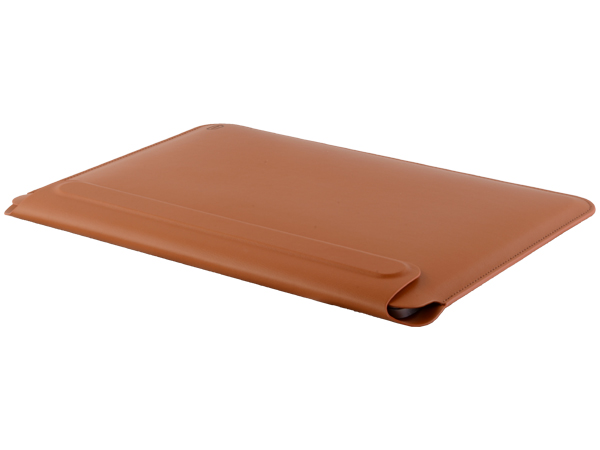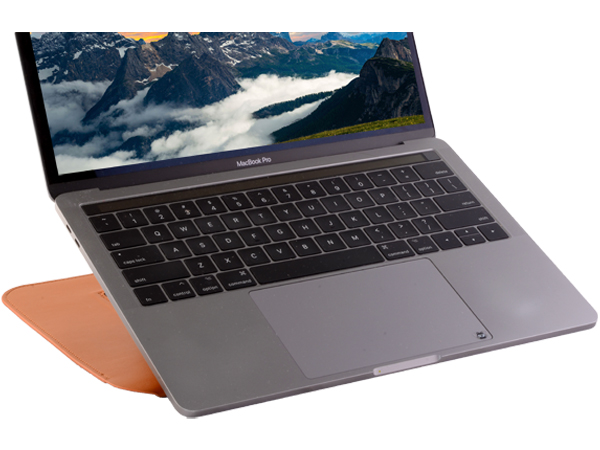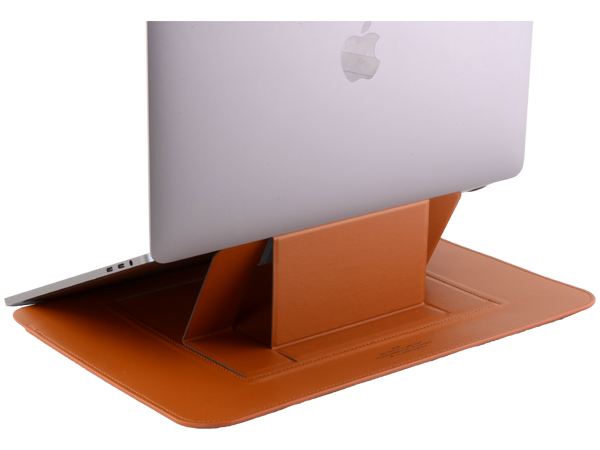 Select a Colour
PERFECT FOR TRAVEL
This slim laptop sleeve prioritises both protection and fashion, the sleek design allowing you to rest assured that your laptop is safe and secure on the go. The lightweight synthetic leather material is waterproof and breathable, protecting your laptop from the wear and tear of daily life without adding any additional weight.
With a completely adjustable built in stand, that folds away seamlessly, this case not only allows more ergonomic typing and working positions, but also provides airflow and ventilation to the bottom of your laptop to prevent overheating, allowing you to work comfortably and efficiently.
Features

Waterproof, PU Leather sleeve with stand

Suitable for up to 16 inch laptops
Built in adjustable stand
Apple Devices
MacBook Air 13-inch (A1369, A1466)
MacBook Air 13 (2018-2019) A1932
MacBook Air 13-inch (2020) A2179, MacBook Air (M1, 2020) A2337v
MacBook Pro 13 inch, MacBook Pro 13.3 2019 2018 2017 2016 Release A2159 A1989 A1706 A1708
MacBook Pro 13-inch (2020) A2289, A2251
iPad Air 10.9 4th Gen (2020) A2324, A2072, A2325, A2316
Apple iPad Pro 10.5, A1701, A1709, A1852
Apple iPad Pro 11, A1980, A2013, A1934, A1979
Apple iPad Pro 11 (2020), iPad Pro 11 inch (2nd Gen), A2068, A2230, A2231, A2228
iPad Pro 12.9 (2015) A1584, A1652
iPad Pro 12.9 (2017), iPad Pro 12.9-inch (2nd generation) A1670, A1671
Apple iPad Pro 12.9 (2018), A1876, A2014, A1895
Apple iPad Pro 12.9 (2020), iPad Pro 12.9 inch 4th Gen, A2069, A2232, A2229
iPad Pro 12.9 5th Gen (2021), A2379, A2461, A2462
Samsung Devices
Samsung Galaxy Tab Pro 12.2 SM-T900, SM-T905
Samsung Galaxy Tab S7+, Samsung Galaxy Tab S7 Plus SM-T970, SM-T975, SM-T976B
Microsoft Devices
Microsoft Surface Go, Microsoft Surface Go 2
Microsoft Surface Pro 7, Microsoft Surface Pro 6, Microsoft Surface Pro 5, Microsoft Surface Pro 4, Microsoft Surface Pro 3
Customer Satisfaction Guarantee
Mobile-Mate is determined to ensure customer satisfaction at all times, so any purchase you make is backed by a total satisfaction money-back guarantee. If you are unsatisfied with your product within three months after purchase, simply email us and an exchange or refund can be arranged.