Lightning to USB Cable 2m
A high quality, low price, replica Apple lightning cable to charge, sync & transfer data.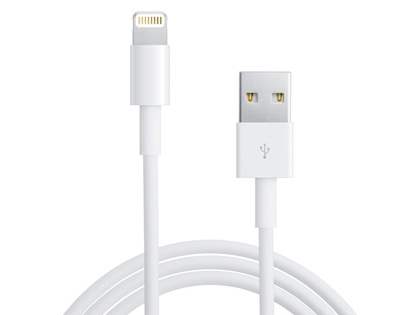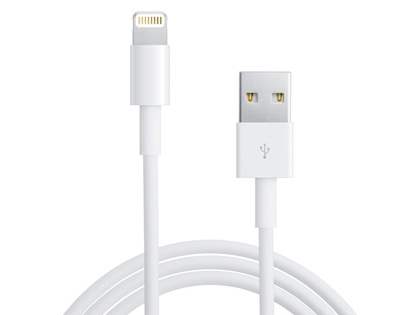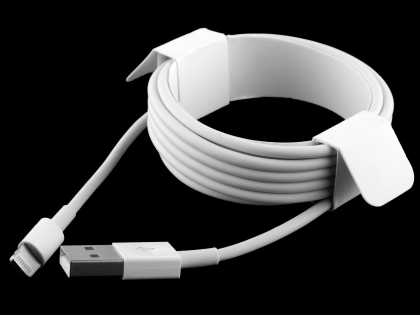 This cable connects your iPhone, iPad, or iPod requiring a Lightning connector to your computer's USB port for syncing, transfering and charging, or to a USB Power Adapter for convenient charging anywhere.
At a lower price this cable gives you the full functions of a genuine Apple cable backed with 3 months customer satsifaction.
Features:
Convenient charging anywhere.
Update, download music and transfer data through this cable
Compact and light weight
Durable design
Reversible direction
Length of the cable: 2m.
Note: This cable is not manufactured by Apple
Series 1, Series 2, Series 3, Series 4 38 mm Apple Watch
Series 1, Series 2, Series 3, Series 4 40 mm Apple Watch
Series 1, Series 2, Series 3, Series 4 42 mm Apple Watch
Series 1, Series 2, Series 3, Series 4 44 mm Apple Watch
AirPods
AirPods Pro
iPad 4, iPad (4th generation), A1458, A1459, A1460
Apple iPad 5th Gen , Apple iPad 5th generation (9.7 2017), A1822, A1823
Apple iPad 6th Gen , Apple iPad 6th generation (9.7 2018), A1893, A1954
Apple iPad 10.2 (2019), Apple iPad 7th Gen, Apple iPad 7th generation A2197 A2198 A2200
Apple iPad 10.2 (2020), Apple iPad 8th Gen, Apple iPad 8th generation, A2428, A2429, A2430, A2270
iPad Air 1st Gen A1474, A1475, A1476
iPad Air 2 A1566, A1567
Apple iPad Pro 10.5, A1701, A1709, A1852
iPad Pro 12.9 (2015) A1584, A1652
iPad Pro 12.9 (2017), iPad Pro 12.9-inch (2nd generation) A1670, A1671
iPad Pro 9.7 A1673, A1674, A1675
iPad mini 1st Gen A1432, A1454, A1455
iPad mini 2 A1489, A1490
iPad mini 3 A1599, A1600
iPad mini 4 A1538, A1550
Apple iPad mini (2019), Apple iPad mini 5, A2133, A2124, A2126, A2125
iPhone 11 A2221, A2111, A2223
iPhone 11 Pro A2215, A2160, A2217
iPhone 11 Pro Max A2218, A2161, A2220
iPhone 12 A2403, A2172, A2402, A2404
iPhone 12 Pro A2407, A2341, A2406, A2408
iPhone 12 Pro Max A2411, A2342, A2410, A2412
iPhone 12 mini A2399, A2176, A2398, A2400
iPhone 5
iPhone 5c
iPhone 5s
iPhone 6
iPhone 6 Plus
iPhone 6s
iPhone 6s Plus
iPhone 7
iPhone 7 Plus
iPhone 8
iPhone 8 Plus
iPhone SE
Apple iPhone SE (2020)
Apple iPhone X
Apple iPhone XR
Apple iPhone Xs
Apple iPhone Xs Max
iPod Touch 5, iPod Touch 5th Gen
iPod touch 7th Generation, iPod touch 7th 2019
iPod Touch 6, iPod touch 6th Gen, iPod Touch 6th Generation
Customer Satisfaction Guarantee
Mobile-Mate is determined to ensure customer satisfaction at all times, so any purchase you make is backed by a total satisfaction money-back guarantee. If you are unsatisfied with your product within three months after purchase, simply email us and an exchange or refund can be arranged.